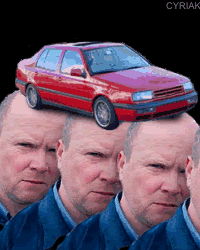 Who liked my EastEnders pun? 
Always keen to meet fellow bloggers and look at underwear, I headed to the Bangs and a Bun hosted event at Wolford for their first ever Wolford Social, at Westfield, Shepherds Bush. Quelle horreur. Ever since Westfield threw open their doors in Stratford, I've rarely ventured past Oxford Circus in most recent times. Also, the other Westfield doesn't have athletes wandering around. Just lots of Arabs shopping.
A bit like this but with more Gucci bags.
Wolford, as I learnt today, is not British, which I'm not sure why I thought it was, but Austrian. Some of the best things come out of Austria, like Captain von Trapp. I also learnt that Wolford doesn't just make hosiery but a whole wardrobe of dresses, skirts, jackets, tops, shapewear…
Bangs and a Bun aka Mureiann (pronounced Mirren like Helen) did not have a bun today, and I almost didn't recognise her. Blasphemy!
The advent of social networks means it's perfectly reasonable to refer to people by their Twitter names and chat like you're best friends. I do it, and fling my arms around complete strangers with reckless abandon. It's not really the British way so I should stop that.
There were a couple of gorgeous lingerie models walking around, including a Claudia Schiffer doppelganger who I think both thought I was very adorably young because I started squealing over their pom pom headbands. Sometimes I think my presence causes broodiness. They were also very sweet and said I'd look wonderful with one.
But lets face it, I am pretty adorable.
It was a delightful evening, chilled out, with good music, nail art, and great company. My only criticism stems from that Wolford do not do bras to fit my oversized cartoon breasts. I always know it, except when it happens, it's still sad.
All that sexy shapewear and all I could think about was being a lumpy bumpy… perhaps I need to grab my running shoes and join Team Bangs on the Run…
Photos taken on a Fujifilm X10 courtesy of TALK PR